Termite Inspection
Pest Control & Termite Inspections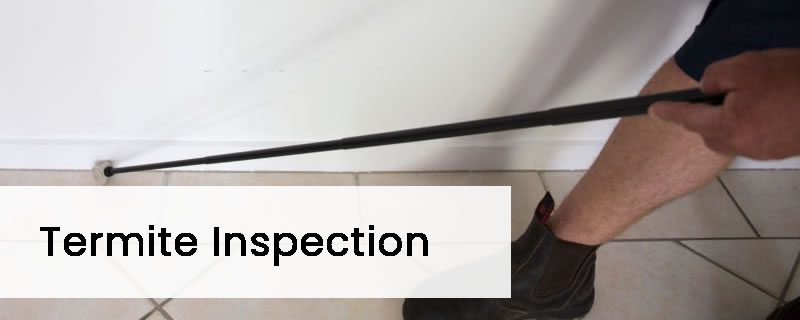 Eco Pest Control Melbourne offers termite prevention and removal services. Where there are termites, just know that we are not far away to keep them away from your property.
Our Melbourne termite control team is experienced in the different aspects of termite control to ensure that your business and home are termite-free and protected.
Termites appear small and don't seem capable of much harm. However, according to CSIRO, 1 in 3 homes will be affected by termite infestation within the structure's economic value.
Because of their size and subterranean operation, termite activities often go undetected. Most property owners don't detect termite presence until they spot termites physically on their property.
Others won't even know until their structures are badly damaged. But should you really rely on chance to discover termite infestation?
Who Are They For? 
Insurance companies don't cover damages caused by termite infestation. In other words, even if your property is badly damaged and the building is threatening to collapse, your insurance company won't bat an eyelid. This is because, like us, insurance companies believe termite invasions are preventable. As a result, a termite inspection is for everyone.
Preventive termite protection methods are ways to check for termite presence and protect your home from destructive pests. According to Australian Standards AS 3660.2-2000, homeowners must let qualified and licensed pest managers inspect their homes for termites at least once a year. At Eco Pest Control Melbourne, we offer various services to keep termites away from your property.
Areas We Inspect  
Our inspection usually includes the exterior and interior of a home. This includes the foundation and accessible roof cavities. We will inspect holes in the drywall, discoloration on the walls, peeling paints, and floorboards. Not only this, but our inspection also covers dark and damp areas under the house for signs of termite activities.
Our pest control team will pay careful attention to the door jabs, skylights, ventilation, floorboard, ceiling, roof voids, inside walls, architraves, and other hidden areas inside your home. We will also check your backyard landscaping, under the house, soil areas and garden beds, gutters and pipes, and dead trees and stumps.
We carry out termite inspection to achieve the following:
Determine the type of termites on your property
Determine the building structure of your home
Determine the type of treatment required – whether a barrier or baiting system
Determine the cost per perimeter protection
Tools We Use 
Borescope camera 
The borescope camera helps us get into the wall cavity to detect anomalies.
Thermal imaging infrared camera  
The thermal imaging camera detects heat through the floors and walls of your home to know where the termite nests is.
Motion sensor and moisture metres 
Our motion sensors detect movement through the walls, brick walls, and tiles. The moisture metre also helps us identify anomalies within the wooden walls.
Termite tapper  
The termite tapper acts as a sounding tool for alerting us to where a termite attack has occurred.
Torch  
We use the torch to light our way into crevices and provide more visibility.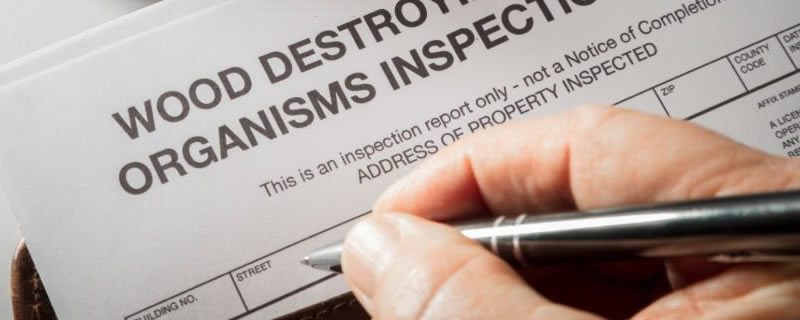 What If Termites Are Found  
If you ever detect termite presence yourself, don't disturb them. Doing so will only make them relocate to a new area. Instead, call us to assess the situation.
After detecting termite presence, we will recommend the best termite treatment and prevention procedures. Our termite control method usually involves destroying active termite nests and setting up barriers and bait systems to prevent future attacks.
To treat live termites, we spray the nest with Termidor to destroy the colony. To prevent further attack, we will set up physical or chemical barriers and baiting systems to prevent further infestation.
Termite Treatment Services  
Termite Barriers 
We include Physical and chemical barriers, and reticulation systems in our termite treatment services.
Physical and chemical barriers are two ways we exterminate termites and prevent future infestation. Physical termite barriers are placed within the construction to block potential entry points and redirect termites into more visible parts. This way, we can kill them conveniently.
Chemical barriers form a protective barrier that termites can't go past. We use Termidor to create a barrier that spreads by contact. After coming in contact with Termidor, the infected termite will spread the virus to others until the entire colony is eliminated.
A termite reticulation system is a combination of different underground pipes positioned around a property for continuous protection against termites. Using a network of underground pipes, we can replenish a chemical barrier using pumps and specialized equipment.
Termite Baiting  
We use sentricon, exterra, and trelona as termite baits. After strategically placing the baits on your property, we load it with cellulose and an active ingredient that attracts termites. After eating the cellulose and bait, the entire colony will die. Besides killing the termites, our baits distract them from going inside the property since it contains everything a termite loves to eat.
Frequently Asked Questions
How long does the inspection take?  
Our inspection takes between one and two hours, no more.
Inspection starts from $220.
Termite Facts  
Moisture can be a breeding ground for unwanted pests; it's no surprise that cockroaches are attracted to warm and humid areas, while silverfish tend to thrive in bathrooms.
A housefly can only ingest liquid. As a result, they regurgitate food they want to ingest to make it liquid.
A termite queen is an extremely productive mother, laying up to 40,000 eggs per day – that's over 15-25 minutes! This amazing feat of nature ensures the survival and growth of these small but mighty insects.
Female fleas can live for up to 100 days? Within their lifespan, they can produce more than 500 fleas.
There are more than 35,000 spider species, and 27 species can cause human fatalities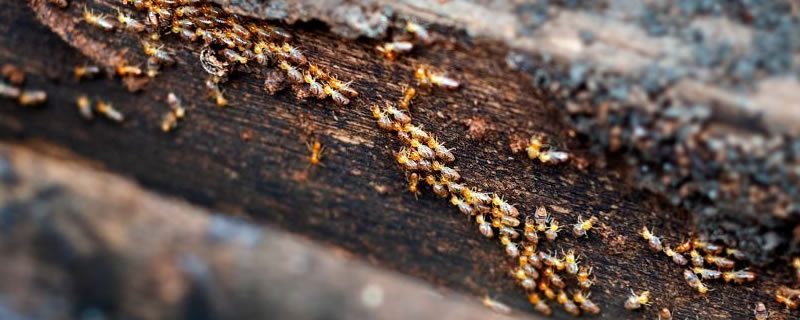 Why Choose Us
Eco Pest Control Melbourne is a reliable and trustworthy partner for all your pest control needs, guided by fully licensed professionals. With eco-friendly non-toxic treatments applied to the highest safety standards backed with insurance coverage, we guarantee customer satisfaction every time without fail!
Our Services
Pre Purchase Timber Pest Inspections
Residential & Commercial Pest Control
Termite Management
Termite Detection
Termidor Termite Barriers with 8 Year Subterranean Termite Warranty
Treatment and Pest Prevention advice
Termite Baiting and Monitoring for complete pest protection all year round
Our Locations in Melbourne
Western Suburbs Melbourne
Melbourne Eastern Suburbs
Melbourne CBD
Bayside Melbourne
Northern Suburbs Melbourne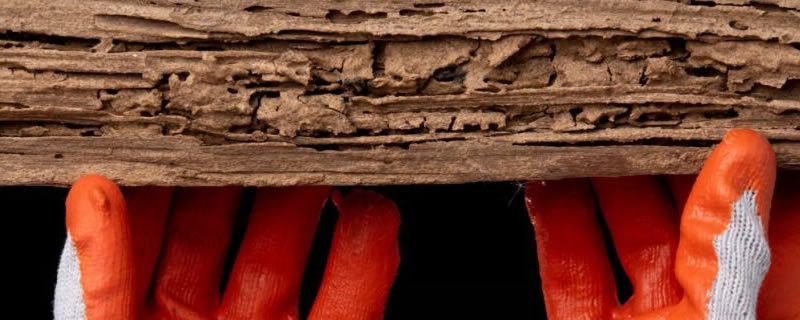 Request A Quote
Get fast and affordable quotes, plus emergency services on weekends with Eco Pest Control Melbourne. Contact us today to find out more about all our pest control solutions! For inquiries dial 03 8595 9880 now.