Termite Barriers Melbourne
Chemical Termite Barrier with an 8 Year Warranty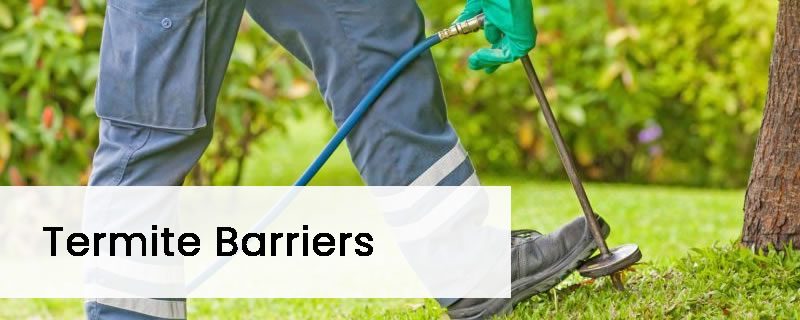 Protect your home and business structures with a termite barrier. At Eco pest control Melbourne, we recommend a termite barrier as your best defense against termite infestation. Here, we use two types of termite barriers – chemical and physical barriers. After deciding which is best for your home, we will implement these inexpensive solutions and prevent termites from invading your home.
Termite Facts  
Termites are subterranean insects that eat and are always active throughout the day. Because of their small size, termites can access any area if you let them.
1 in 3 Melbourne homes will experience extreme termite infestation over its life cycle.
Insurance does not cover termite attack as it is preventable
Physical barriers can deter the sneaky little pests and chemical barriers can kill termites all in a clean and effective sweep.
The landscape and type of construction can make termite barriers ineffective.
Pre-Construction 
You will have fewer termite problems if you get the protection right during construction. A physical termite barrier and construction design reduce the chances of a termite attack.
What is a physical termite barrier?  
A physical termite barrier will keep termites out of your property by reducing entry points. Most physical barriers are installed before construction. However, we can still put them around your home after construction and during renovations. It is mostly a moisture barrier under slabs of concrete or around your home to prevent termite access.
How does a physical termite barrier work?  
Our physical barriers do two things:
Prevent termites from accessing specific places by reducing entry points
Force termites to reveal themselves and make their activities visible.
One of the pains of termite infestation is that it happens when no one is looking. However, by blocking access points, our barriers will force termites to reroute their entry through predetermined points. When this happens, their activities are more visible, and we can take care of them with ease.
Physical Termite Barrier Methods  
Termite Foam and Dust Treatment  
Termite sealants and forms provide solutions for areas with complex construction. The sealants protect property by filling abnormal gaps in constructions that join the concrete slabs. Apart from filling gaps, the foam acts as a repellant and can kill termites. Our foam treatment is easy to apply in areas where liquid termiticides won't work. After application, the foam will expand and fill spaces and cracks. This pushes through the structure and traps termites.
Termcoat 
This is another sealant that we spray on clear Bifenthrin on cement and outside the layer that coats the brickwork. The coat forms a resistant zone that we can use as an inspection area.
Membranes 
Membranes are thick and flexible polymer sheets that contain an active insecticide. The insecticide acts as a chemical and physical barrier for repelling termites.
Metal ant capping  
We use metal sheets to direct termites away from the house to open places outside where we can exterminate them.
Collars  
Our professionals use termite collars for houses constructed on a slab with hidden access points. We will install the collars before the concrete is poured to reduce penetration points.
Aggregates 
We use impenetrable crushed granite as a barrier to protect your home. Since the material is hard and hard to get through, it blocks termite paths and forces them away from your home.
Stainless-steel mesh  
We can glue marine-grade stainless steel to masonry or slabs to prevent termite access. The openings on the stainless steel are too small for termites to pass through.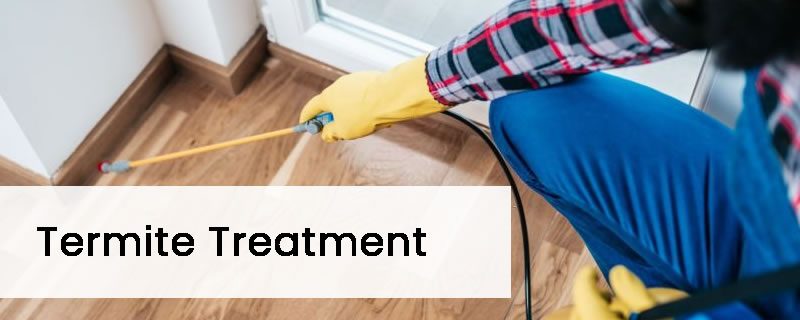 Post-Construction  
A chemical termite barrier and baiting systems are two ways to protect your property after construction.
What is a chemical termite barrier?  
Our chemical barrier forms a treated zone around the perimeters of a structure or building. The treated zone is strategically positioned beneath the ground to disrupt the termite's natural path. Chemical barriers will either kill termites immediately on contact or after infecting the entire colony. This type of barrier is the most effective and is easy to maintain.
How does a chemical termite barrier work? 
Our pest control team will dig a trench around the perimeter of your structure. Then, we will inject the chemical barrier that will bind with the soil. This creates a barrier that termites cannot breach to access your property. At Eco Pest Control Melbourne, we use Termidor to repel termites. Termidor is a low-toxicity pesticide that won't affect the environment, pets, and humans. The chemical works by contact. A single infected termite will carry the virus, infect the entire colony, and kill all other termites.
To ensure and guarantee safety, we follow the following standards while installing termite barriers.
Australian Standards AS3660.1-2014 & AS3660.2.-2017
Termiticide Chemical Labels
Termite Physical Barrier Product manufactures
Building Code of Australia / National Construction Code
Chemical Manufacturing Companies
Termite Baiting Systems  
We use Trelona, Sentricon, and Exterra baiting systems to protect homes from termites. The systems have a unique design that allows us to load them with cellulose baits and Termidor in places where termites will locate them. After locating the baits, it becomes a source of food for termites and prevents them from going inside your property. After eating the bait and active ingredient, the termites will spread the virus by contact until the entire colony is eliminated.
Assessing your home  
The type of construction you have around your home can determine the effectiveness of termite barriers. Different external landscaping like pavers, tiles, concrete paths, and soil types surrounding your property can affect the installation. For example, homes built into split levels and hills also pose a threat. This is why you should consult a professional company that offers versatile solutions.
FAQ
How much does a termite barrier cost? 
Our termite barriers cost between $1500-$3000 or an average of $40-$60 per lineal metre.
Our chemical barriers are suitable for homes without physical barriers. This preventive solution is easy to use as you don't need to make expensive structural alterations to your property. Termidor lasts for up to eight years, and if used in conjunction with physical barriers, will guarantee more protection for your home.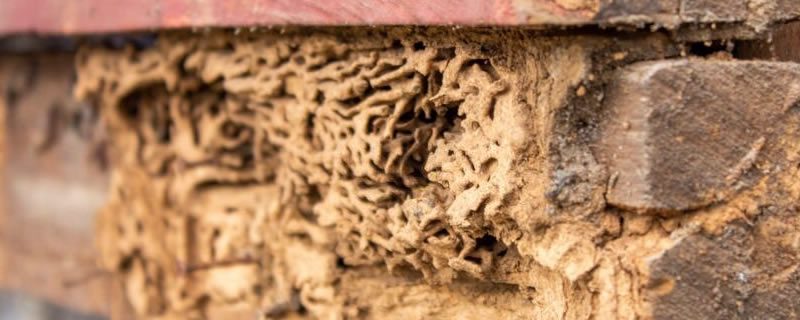 Why Choose Us?
VIC Health Department Licence
Accredited Termidor Applicators
$20,000,000 Public Liability Insurance by Rapid
20 Years Experience
Affordable and Competitive Pricing
Children and Pet Safe Methods
Fast and Effective Pest Management
100% Customer Satisfaction Guarantee
7 Days a Week
Free Quotes
Service Areas
Melbourne CBD Inner City
Northern Melbourne
Western Melbourne
Eastern Melbourne
Melbourne Bayside and surrounding areas
Request a Quote
If your construction makes installing a barrier challenging, we will install baiting systems. Give us a call today on 03 8595 9880 and let us know how we may help you.